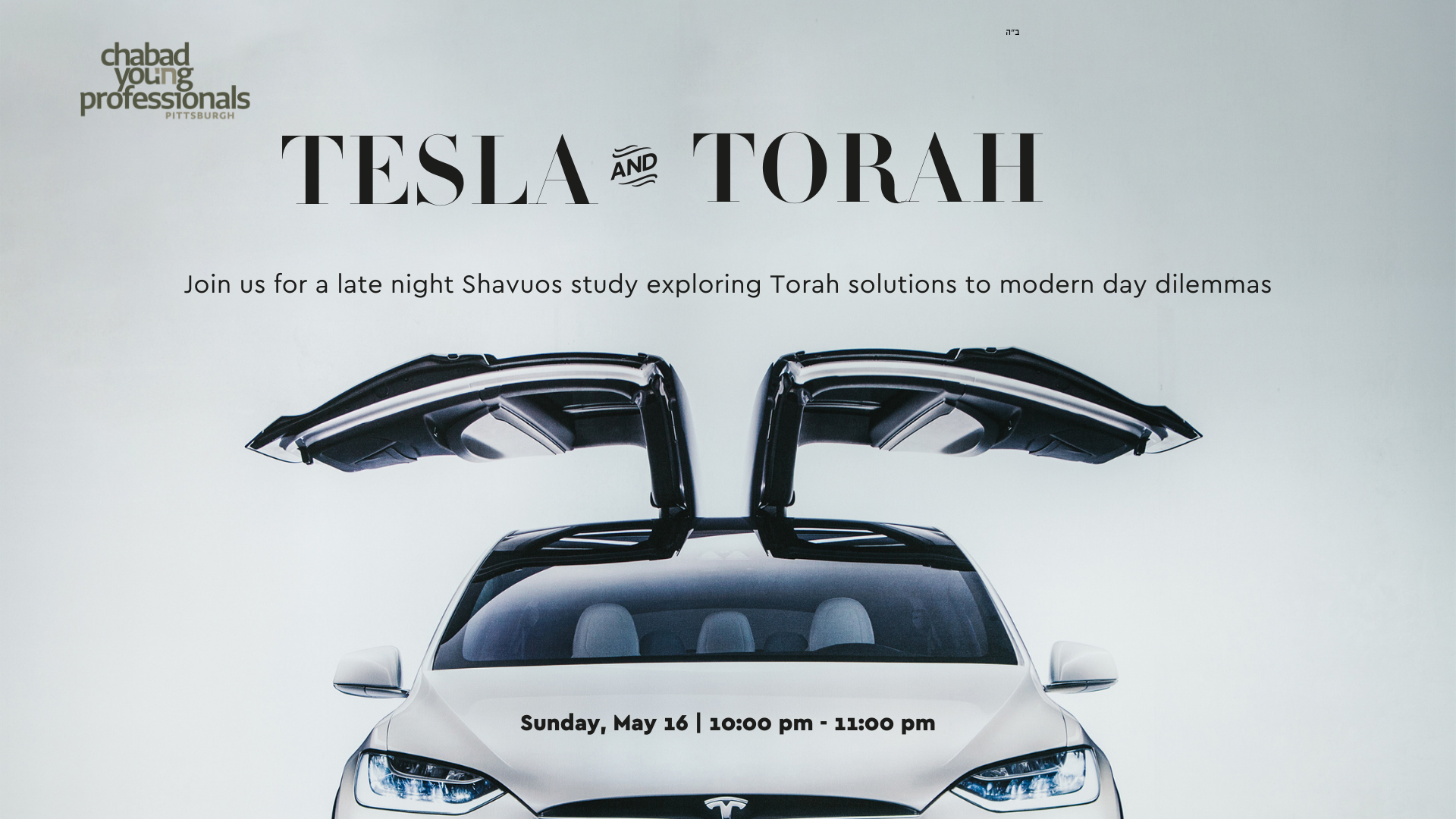 This Shavuot let's learn the night away! Join us for Tesla and Torah, a late-night discussion exploring Torah solutions to modern-day dilemmas. Gain inspiration and meaning from the timeless lessons of Torah's ancient wisdom. 
Come for the conversation, the wisdom, or hor devours + scotch.
Each year in honor of the giving of the Torah, Jewish around the world learn then night away. 
When
05/16/2021 10:00 PM through 11:00 PM