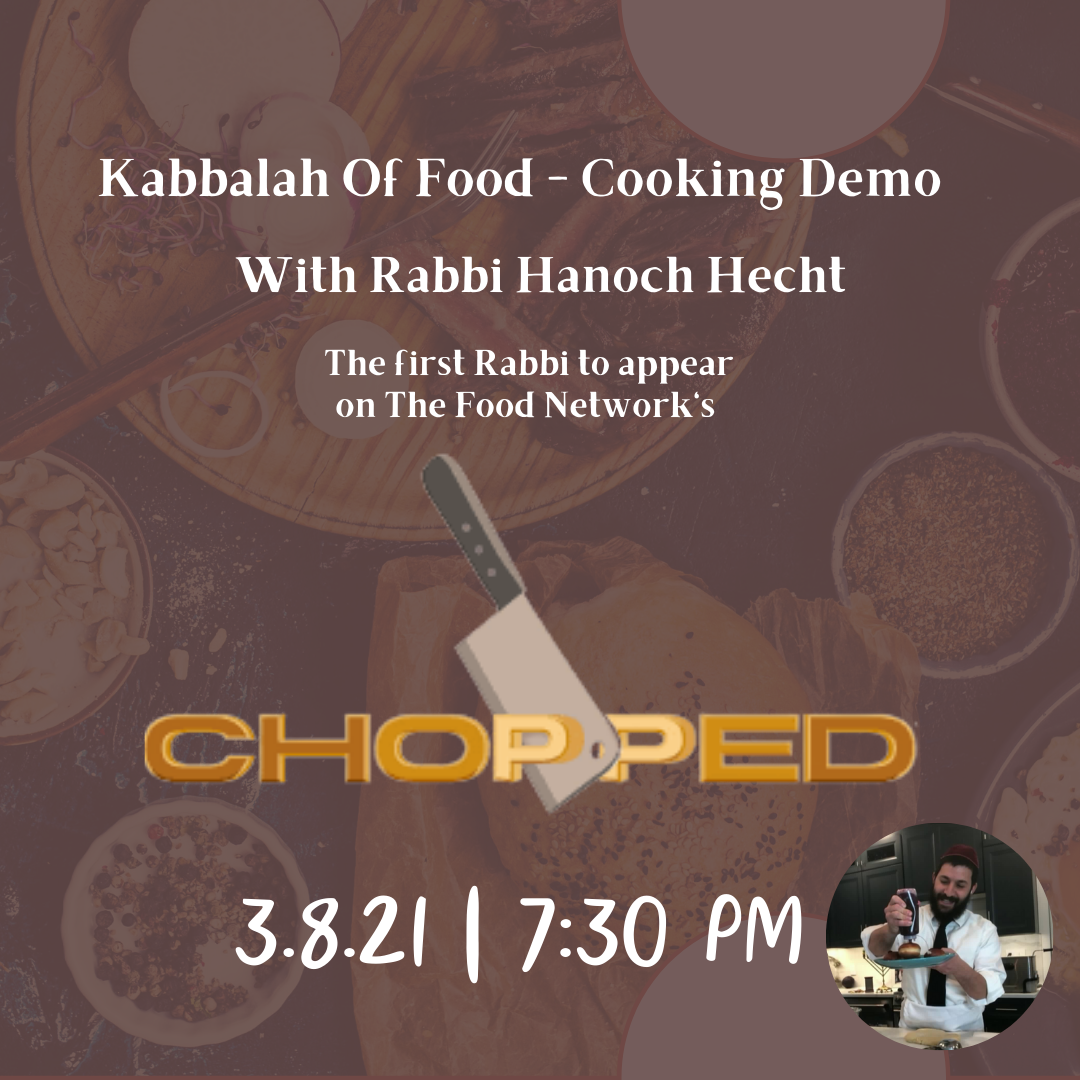 Join us as we host Chopped Chef/Rabbi to present a Live Zoom Presentation Entitled, 'The Kabbalah of Food'.
Chef / Rabbi Hecht will share stories, insights and some of his favorite recipes. In honor of the upcoming Passover holiday, he will also be doing a live demo of a couple of his favorite traditional Passover recipes.
Hecht was the first rabbi to appear on The Food Network's "Chopped" (title: "Leap of Faith") in which he competed with a priest, a nun-in-training and a pastor. He's made latkes on Good Day New York and has taught kosher cooking at the Culinary Institute of America.
Hecht is the author of the new book "A Kabbalah of Food: Stories, Teachings and Recipes."
This event is free of charge. Sponsorship's appreciated. With your sponsorship of $18 or more, you will receive a free copy of the book.

Monday, March 8th at 7:30pm
When
03/08/2021 7:30 PM through 8:30 PM