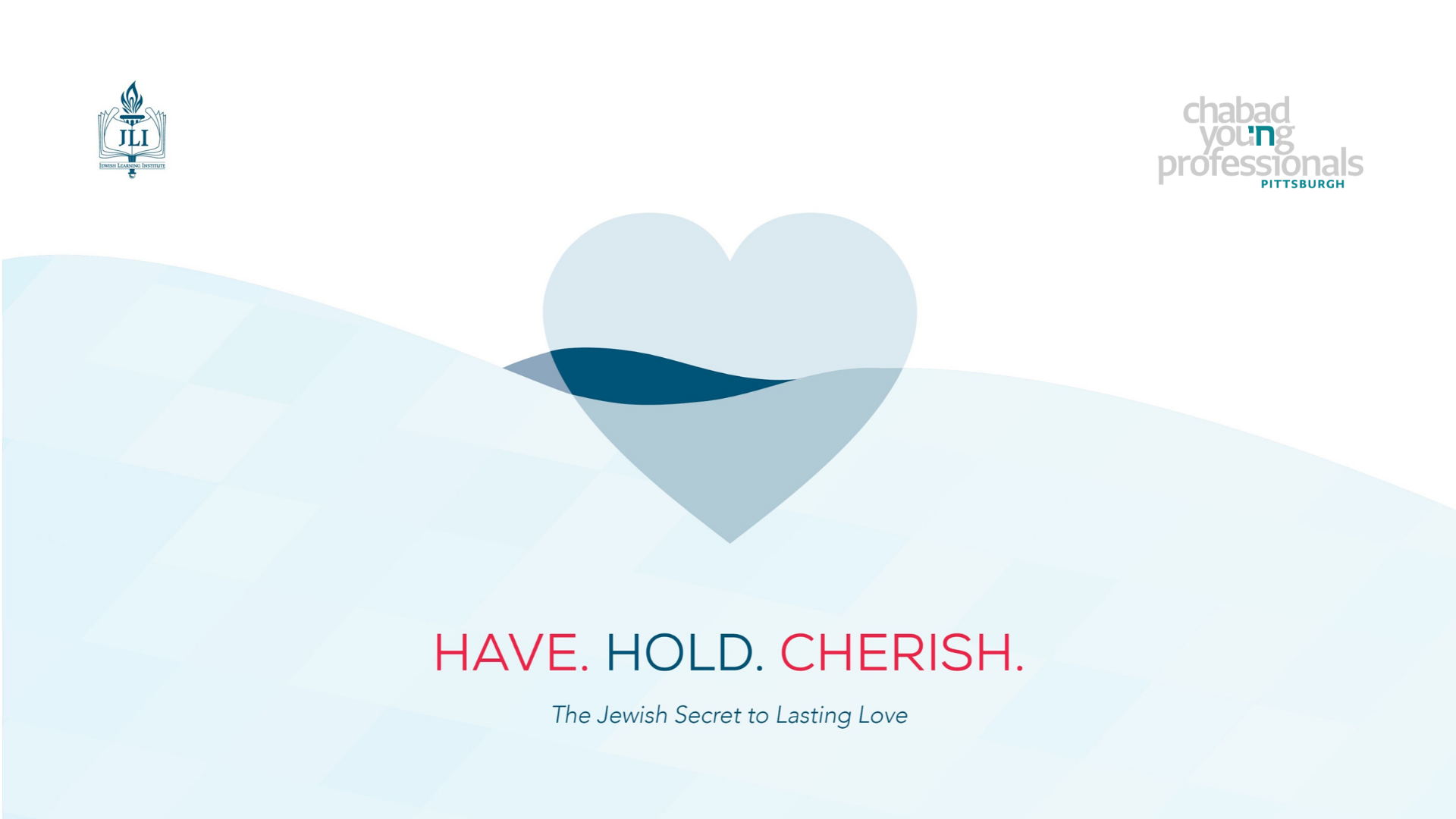 Are you currently married, engaged, considering someday tying the knot, or simply seeking to better understand the spiritual root of lasting love and marriage?
Have. Hold. Cherish. will forever change how you think about the most important relationship in life, in all its beauty and complexity.
This three-lesson offering draws upon millennia of Jewish wisdom, from the mystical to the down-to-earth, allowing men and women of all walks of life to explore the intricacies of love and marriage from a Jewish perspective.
The cosmic root of love, Judaism's view of intimacy, and the synergy and sanctity of love and desire will all be addressed in these classes.
Classes led by Rabbi Henoch Rosenfeld via Zoom. 
3 Wednesdays at 8 PM 
May 6,13, 20
$18 cover charge (includes textbook)
Zoom link will be provided upon registration.
When
May 6th, 2020 8:00 PM