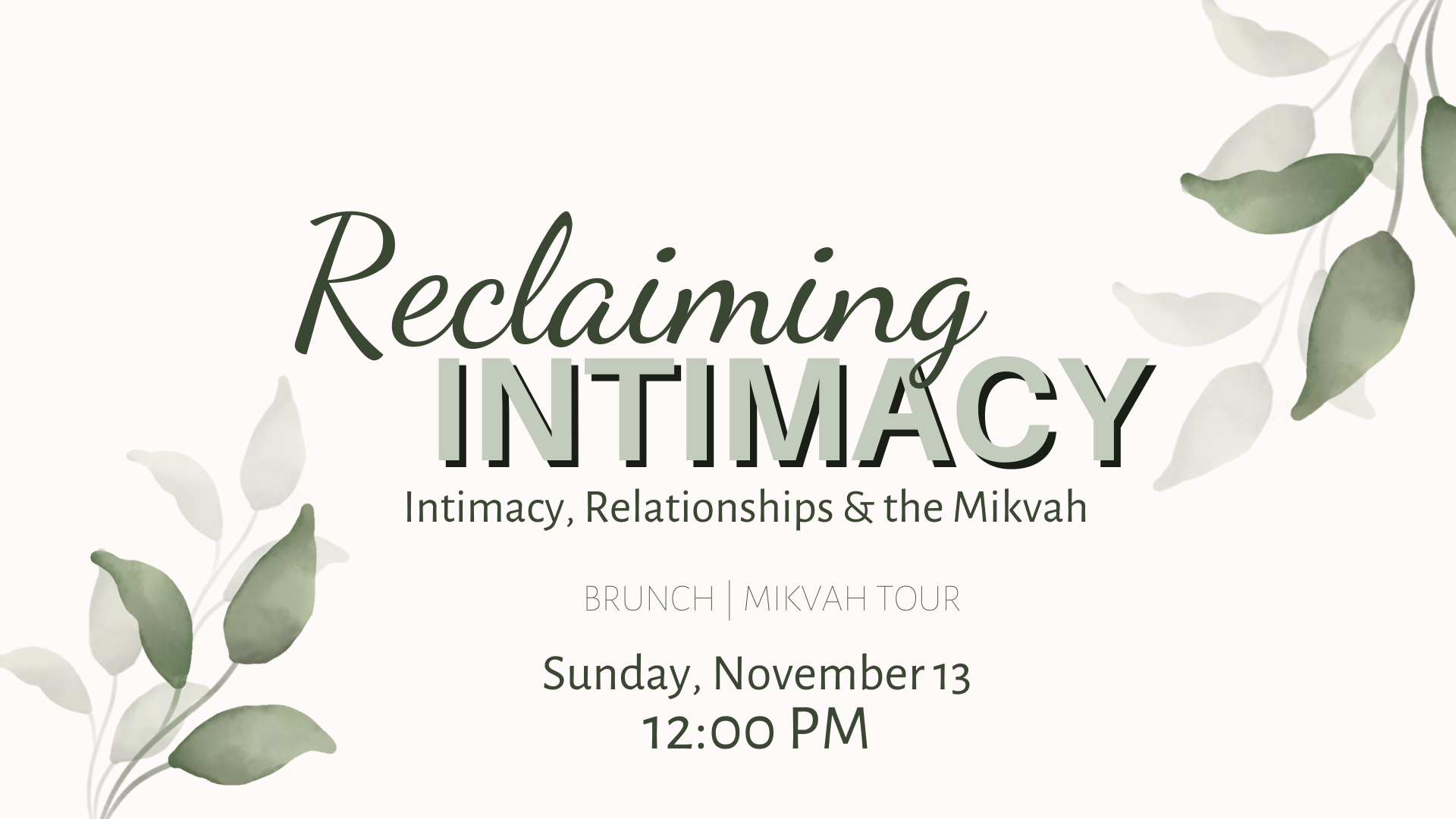 Journey into the mystery of the Mikvah. 
Joined by Mrs. Miriam Lipskier, for an eye-opening talk and a purposeful discussion on how this ancient ritual can infuse intimacy into your modern-day relationship.
Bring all your curiosities with you, and be prepared to be mystified during the Q&A.  
Unravel some of your hunches and replace them with knowledge, confirm some others, and gain new perspective.
Tour the recently constructed state-of-the-art Pittsburgh Mikvah which makes this Mitzvah not just mystical, but also a magnificent way to Reclaim Your Intimacy. 
Mrs. Miriram Lipskier is a world-renowned lecturer and educator, and Director of Chabad at Emory University.
This event is for ladies.
When
11/13/2022 12:00 PM through 2:00 PM
Event Fee(s)
Register
Register for 1
$10.00
Register for 2
$20.00
Sponsorships
Sponsor Tier 1
$54.00
Spnosor Tier 2
$180.00
Sponsor Tier 3
$360.00
Sponsor Tier 4
$500.00
Other Amount