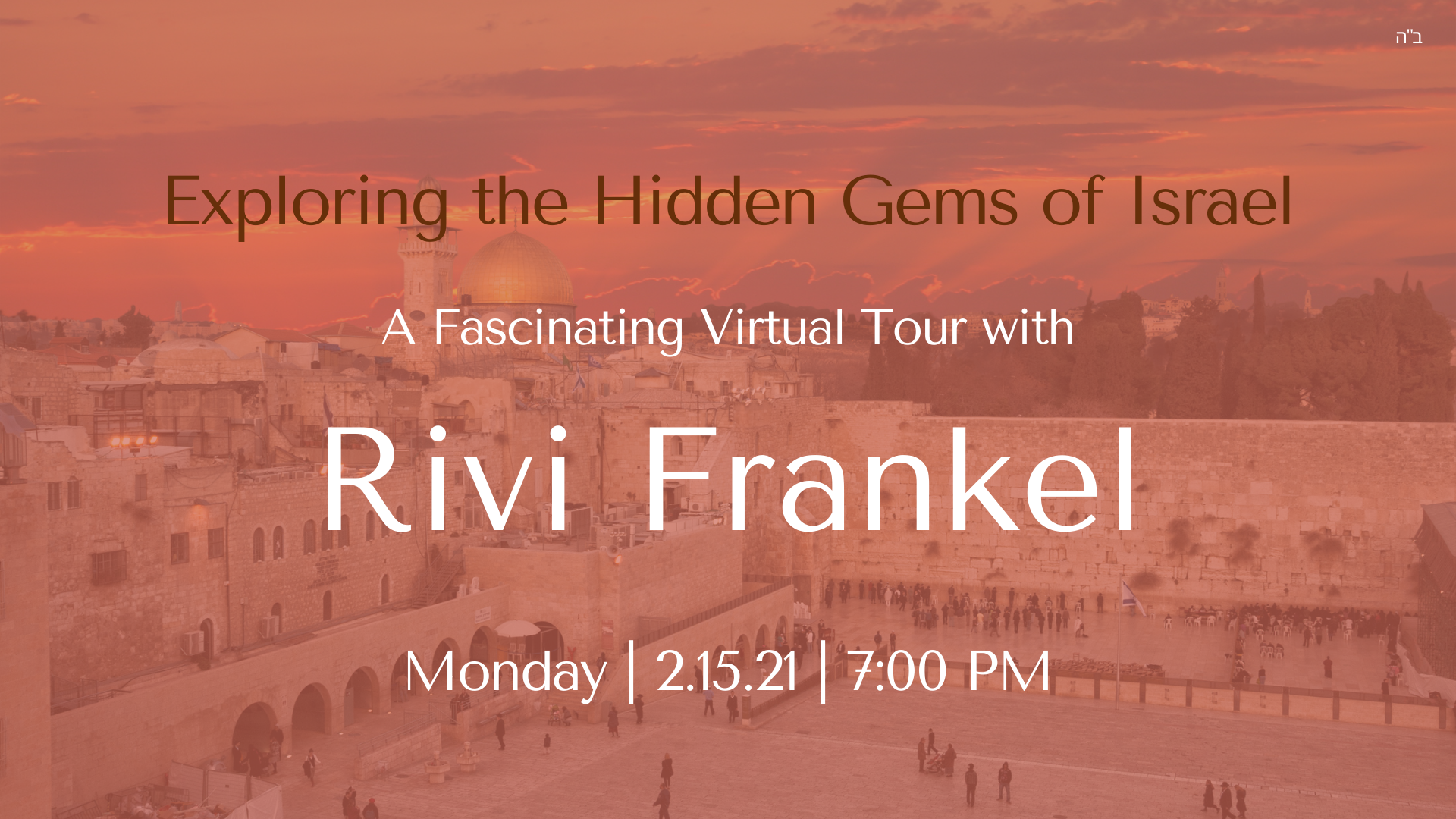 Join us for a fascinating virtual tour as we unlock the hidden secrets to the most mystical places in Israel.
Discover what you did not know, and explore sights that you've never seen before. 
Rivi Frankel is an acclaimed and licensed tour guide who lives in Jerusalem and enjoys giving tours around the country.
No cost.
When
February 15th, 2021 7:00 PM