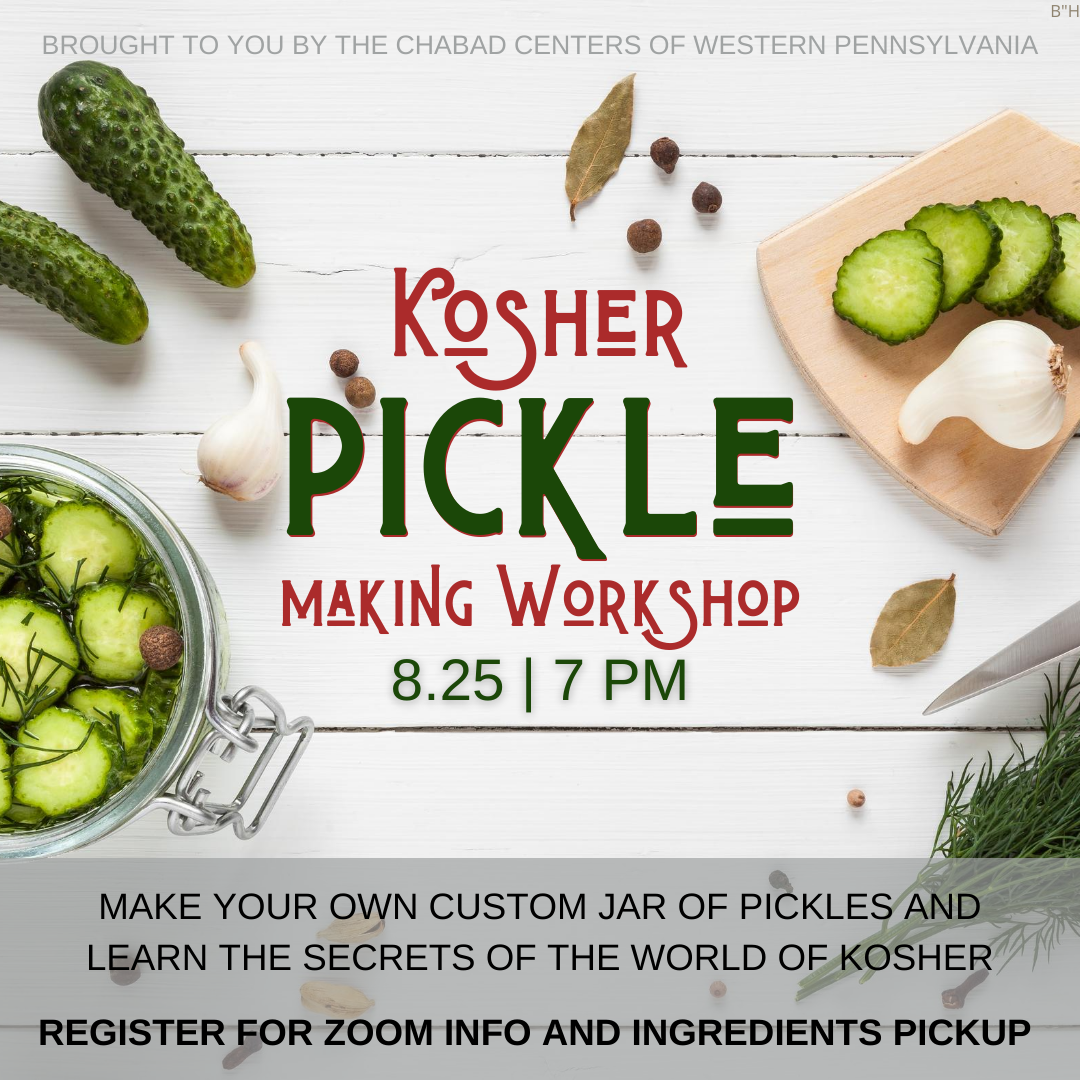 KOSHER PICKLE MAKING WORKSHOP
with WORLD FAMOUS Rabbi Pickle from California!
Learn the art of making kosher pickles! Discover the spiritual side of preserving relationships and wealth! 
Make your own custom jar of pickles and learn the secrets of the world of kosher!
Register for Zoom info and ingredients list.
No Charge.
When
August 25th, 2020 7:00 PM through 8:00 PM